What is the Best Diet for Heart Attack Patients?
Most of us panic after some one from the family gets a heart attack. It's terrifying feeling because heart attack is counted as one of the dreadful diseases these days. The most common thing that doctors suggest to fight over this taking proper care of the diet of the heart attack patient.
It is very much necessary that the patient takes a healthy diet so that he remains fit enough to survive the after-effects.
There are some foods that should be taken regularly and some should be avoided completely by a heart attack patient.
What should the diet of heart attack patient include?
1.Fresh Fruits and Vegetables:
Fresh fruits and vegetables are the best recommended by the doctors as they provide vitamins. Canned fruits and vegetables should be avoided. Also avoid vegetables that come in sauce pouches and those which contain cream or fats.
2.Whole Grains:
Increase consumption of whole grains in diet of the heart attack patient; whole grains contain heart healthy fats and fiber.
3.Nuts and Seeds:
It is recommended that nuts, seeds, legumes should be consumed four times a week. Legumes provide fiber and low fat protein while nuts and seeds have healthy fiber and fats.
4.Avoid sodium:
Stop eating more salt and avoid adding salt at the time of meals. The sodium intake should be controlled.
5.Foods to be avoided:
red meats, sugar, deep-dried foods, hot dogs, ice cream, candy, chips, cookies, processed foods, foods with high amount of sodium, hard margarine, egg yolk, full creamed dairy products, egg noodles, buttered popcorn, sausages, cold cut, etc.
6.Meat:
You can prefer unsalted tuna, fresh or frozen non-breaded fish, pork, beef, lamb, skinless chicken,etc.
7.Proteins:
Low fat milk or skim milk fat free dairy products like yogurt are the best protein rich items for heart attack patients. The oils that can help to make the heart healthy are canola, safflower, peanut,olive, corn, cottonseed, sunflower and soybean oils.
Consulting the doctor is always good. He will guide you so that you can help the patient make his heart healthy and happy.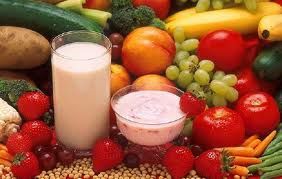 Share this post
To be informed of the latest articles, subscribe: